Peanut Butter 'n Fruit-wich
Recipe Image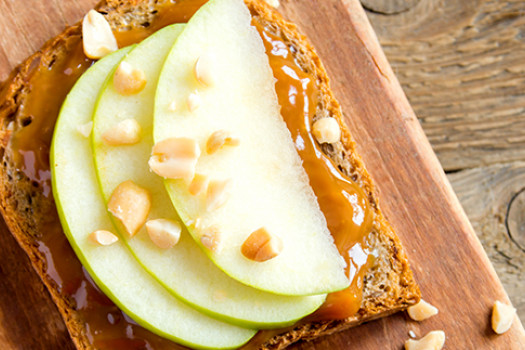 A filling, fruity, and nutty sandwich that you and your children will enjoy.
Ingredients
1 slice whole wheat bread
2 tablespoons peanut butter
1/4 apple

(thinly sliced, can also use banana)

carrot, grated

(2 tablespoons, optional)
Directions
Wash hands with soap and water.
Spread 2 tablespoons peanut butter on bread.
Place fruit slices on top.
Optional: Top with grated carrot.
Notes
Source:
The Power of Choice
USDA Food and Nutrition Service and US Department of Health and Human Services Food and Drug Administration (FDA)