Recipe Image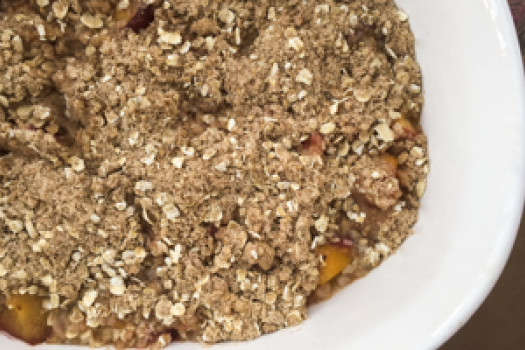 A tasty dessert that can be enjoyed on its own or with added fruit.
Ingredients
1 can sliced peaches, packed in juice

(15 ounce)

1 egg
1/3 cup sugar
1/2 cup flour
1/2 teaspoon baking powder
1/4 teaspoon salt
1 tablespoon margarine

(softened)
Directions
Wash hands with soap and water.
Preheat the oven to 375 °F.
Open the can of peaches. Pour the peaches and their juice into the casserole dish. Heat them on the stovetop until they bubble.
Slightly beat 1 egg.
In a mixing bowl, mix the egg, sugar, flour, baking powder, salt, and margarine.
Drop spoonsful of this mixture on top of the hot, bubbling peaches.
Use pot holders to carefully remove the casserole dish from the stove.
Put the casserole dish in the oven. Bake for about 30 to 40 minutes.
Source:
Pennsylvania Nutrition Education Network