Recipe Image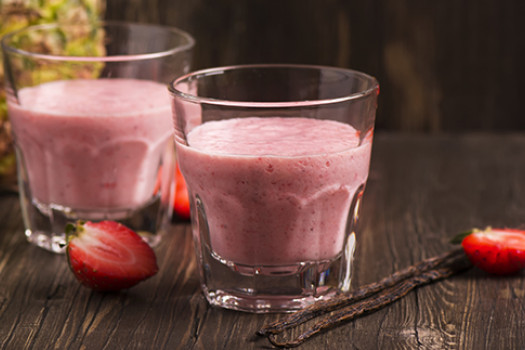 A delicious smoothie makes the perfect summer snack or dessert.
Ingredients
1 cup plain yogurt

(non-fat)

6 strawberries

(medium)

1 cup pineapple

(crushed, canned in juice)

1 banana

(medium)

1 teaspoon vanilla extract
4 ice cubes
Directions
Wash hands with soap and water.
Place all ingredients in blender and puree until smooth.
Serve in frosted glass.
Source:
Heart Healthy Home Cooking: African American Style
US Department of Health and Human Services
National Heart, Lung, and Blood Institute