Sweet Cornmeal Pudding with Ginger and Cinnamon
Recipe Image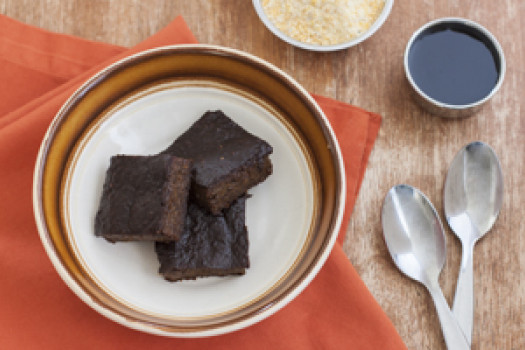 This baked pudding combines milk and cornmeal with spices to produce a custard-like dessert that you can serve on special occasions.
Ingredients
2 1/2 cups non-fat milk
1/2 cup cornmeal
1/2 cup non-fat milk

(cold)

1 tablespoon margarine
1/2 cup molasses
1/2 teaspoon ginger
1/2 teaspoon cinnamon
Directions
Wash hands with soap and water.
Preheat oven to 325 degrees. Lightly grease 1-quart baking pan.
In a saucepan, heat 2 1/2 cups of milk to a simmer.
In a bowl, mix together the other 1/2 cup cold milk with cornmeal.
Add cornmeal mixture to warm milk, stir well.
Cook 20 minutes over low-medium heat. Stir often to prevent scorching. Cook until thickened.
Remove pudding from heat. Stir in margarine, molasses, ginger and cinnamon.
Pour into the greased baking pan.
Bake for 55 to 60 minutes. When a knife is inserted and comes out clean, the pudding is done.
Cut into 8 squares before serving. Serve warm.
Source:
Honor the Gift of Food: Learn at Home Lessons
Indian Health Service Division of Diabetes Treatment and Prevention