Recipe Image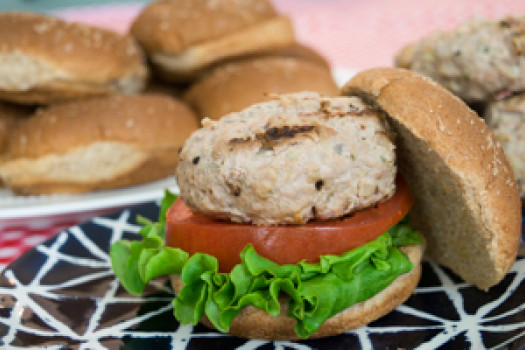 Lemon juice give these zesty burgers a real treat for your next cookout. Serve with tomatoes, lettuce, onion, and a whole wheat bun to boost your veggie and whole grains for the day.
Ingredients
1 pound turkey, ground

(85% lean)

2 onion

(medium)

3 tablespoons lemon juice

(or 1 lemon juiced)

1/4 teaspoon Worcestershire sauce
1/4 teaspoon parsley, dried

(or fresh)
Directions
Wash hands with soap and water.
Chop onions.
Combine onions, turkey, lemon juice, Worcestershire sauce and parsley. Mix well.
Shape mixture into four patties.
Fry in a pan on medium heat or grill until internal temperature reaches 165 degrees F.
Source:
Simple Healthy Recipes
Oklahoma Nutrition Information and Education
ONIE Project