Recipe Image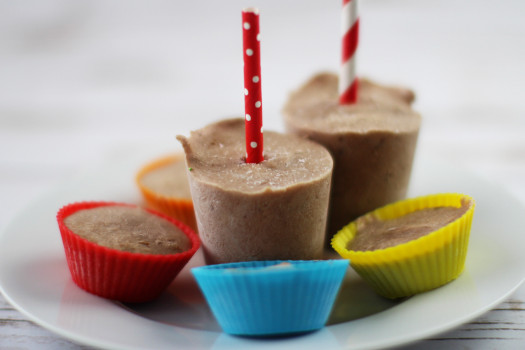 Take a bite out of these creamy frozen yogurt pops! Banana, cocoa and yogurt are the perfect combo for a frozen treat!
Ingredients
1 cup low-fat vanilla yogurt
1 medium banana
2 teaspoons cocoa powder
1 ice cube tray

(or paper cups)
Directions
1. Mash banana with a fork.
2. Mix banana and yogurt well.
3. Stir in cocoa powder.
4. Divide into 4 small paper cups (or 8 mini muffin cups) and place in popsicle sticks (or cut paper straws).
5. Freeze.
6. Enjoy as a frozen treat!
Source:
USDA Center for Nutrition Policy and Promotion