Recipe Image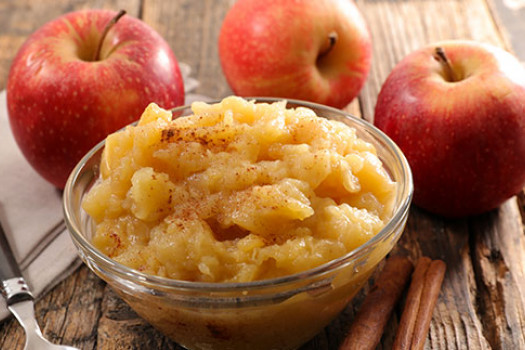 Homemade applesauce, an easy treat to make, is a wonderful side dish or dessert option.
Ingredients
7 apples

(cut in quarters)

1/2 cup water
1/4 cup sugar
Directions
Wash hands with soap and water.
Wash and then cut apples in quarters. Apples can be peeled, but fiber will be decreased.
Combine apples and water in saucepan. Heat to boiling. Turn heat to low as soon as the water is boiling.
Simmer over low heat for 15 to 20 minutes or until apples are tender. Stir occasionally to prevent sticking.
Stir in sugar and heat until sugar is dissolved.
Notes
Serving suggestion: Add 1 tablespoon cinnamon and stir before serving.
Additional sugar can be added to increase sweetness. Brown sugar can be used instead of white.
Learn more about:
Source:
Eating Right Is Basic
Michigan State University Cooperative Extension Service
Nutrition Education Program