Recipe Image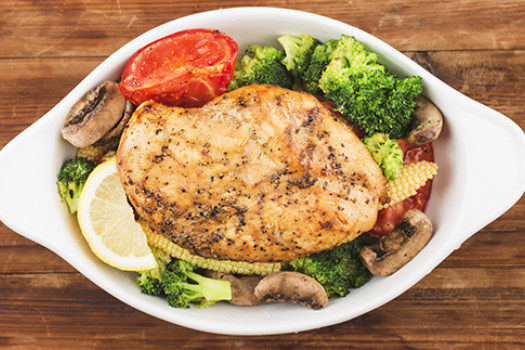 Take the mystery out of baking chicken. A little garlic powder and pepper are all the added flavorings you need.
Ingredients
1 pound chicken, boneless, skinless
1 teaspoon garlic powder
1 teaspoon pepper
salt

(optional)
Directions
1. Preheat the oven to 350 degrees.
2. Put the chicken in a baking pan or casserole dish.
3. Sprinkle with garlic powder and pepper to taste.
4. Bake for 1 hour.
Source:
Pennsylvania Nutrition Education Program, Pennsylvania Nutrition Education Network
Website Recipes