Recipe Image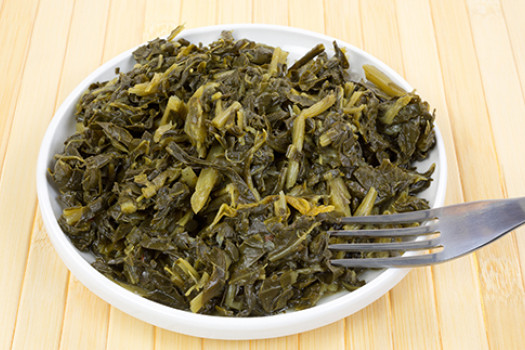 Making this side dish is a simple way to add leafy greens to your meal.
Ingredients
3 cups collard greens

(washed and cut)

salt and pepper

(to taste, optional)
Directions
Wash hands with soap and water.
Wash and cut 5 large collard leaves, removing the thick stems.
Place greens in a pot with about 1 inch of water, cover with a lid, and bring to a boil.
After water boils, reduce to low heat and steam for about 3-5 minutes.
Add salt and pepper, to taste.
Source:
University of Maryland Extension
Food Supplement Nutrition Education Program