Recipe Image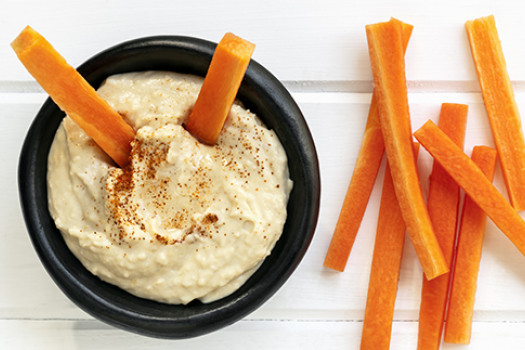 Make your own delicious chickpea dip! Yogurt and paprika add a new dimension to this hummus recipe.
Ingredients
3 garlic cloves
1/4 cup yogurt

(plain, low-fat)

1 tablespoon lemon juice

(fresh)

1 teaspoon olive oil
1/4 teaspoon salt
1/4 teaspoon paprika
1/8 teaspoon pepper
1 can (19 oz) chickpeas

(drained garbanzo beans)
Directions
Wash hands with soap and water.
Put all ingredients into a food processor and blend until smooth.
Serve at room temperature with pita chips, crackers, carrots, or other dipping vegetables.
Source:
More Matters Recipes
US Department of Health and Human Services
Centers for Disease Control and Prevention (CDC)