Recipe Image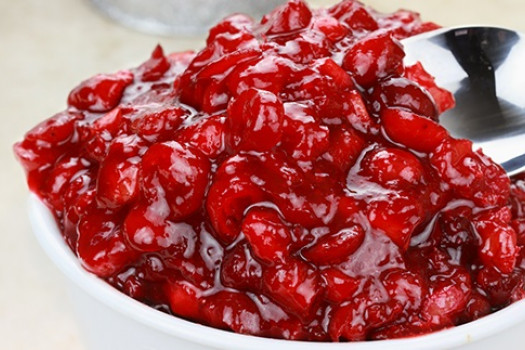 Sweet strawberry gelatin and tart cranberry sauce make a yummy dish. Make ahead and keep in the refrigerator until ready to eat.
Ingredients
3 packages strawberry gelatin

(3 oz. packages, can also use raspberry)

4 cups water
1 can cranberry sauce
1/4 cup sugar
2 tablespoons orange peel rind

(grated)

2 tablespoons lemon juice
1 cup crushed pineapple

(drained)

2 cups diced celery
3/4 cup walnuts
Directions
Wash hands with soap and water.
Make gelatin and refrigerate until partially set.
Beat cranberry sauce.
Grate orange peel into sugar and add to cranberry sauce with rest of ingredients.
Fold mixture into partially set gelatin. Refrigerate until set. Serve.
Notes
Suggested to serve with a mixture of instant lemon pudding mix and low-fat whipped topping.
Learn more about:
Source:
Utah State University Cooperative Extension