Easy-As-A-Mix Pizza (from Better Baking Mix)
Recipe Image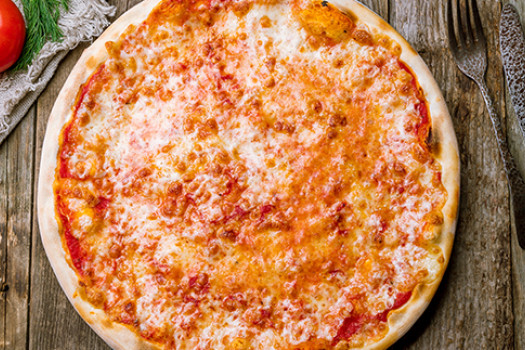 Making pizza at home has never been easier! Enjoy this recipe using our Better Baking Mix with adults or kids of all ages. Add veggie sticks and fruit for dessert for a great weeknight dinner.
Ingredients
1 Serving Better Baking Mix
2 tablespoons vegetable oil
1/3 cup water
1/2 cup tomato sauce
2 tablespoons finely chopped onion
1/2 teaspoon oregano

(or Italian herb mix)

1 cup mozzarella cheese, part-skim grated
Directions
Preheat oven to 425 °F. Grease a 12x15 inch or larger baking sheet, or 12-inch pizza pan.
Measure mix into a bowl. Add oil and water. Stir to form soft dough.
Transfer dough onto baking sheet. Sprinkle with flour. Dip fingers in flour and pat dough into a circle about 11-12 inches across.
Spread pizza crust with tomato sauce. Leave about 1/2 inch around edge with no sauce.
Sprinkle with onion, seasoning and cheese
Bake 10-12 minutes until edges are brown and cheese is melted and starting to brown.
Refrigerate any leftovers within 2 hours.
Notes
Source:
Washington State University Extension