Recipe Image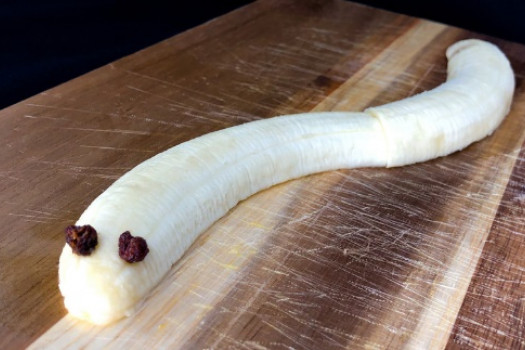 Preparation Time:
5 minutes
Make the youngest members of your family happy with this adorable snack. It's perfect for a mid-morning or afterschool snack.
Ingredients
2 bananas

(medium)

4 raisins
Directions
1. Wash hands; get out ingredients and utensils.
2. Peel banana and use butter knife to cut banana in half lengthwise.
3. Place 2 banana halves on small plate end to end, in an "s" shape.
4. Add raisins to the top of banana as eyes.
5. Enjoy your Fruit Snake.
Source:
Chickasaw Nation Get Fresh! Nutrition Education Program