Recipe Image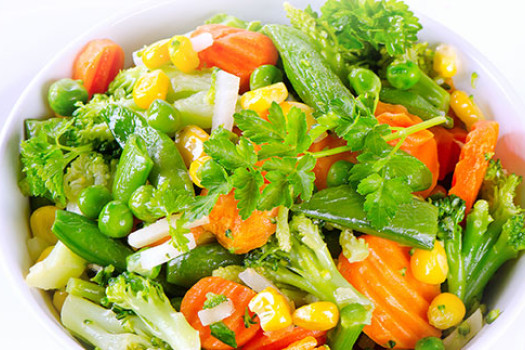 Serve this savory side dish with your favorite entree. This recipe can be made in minutes!
Ingredients
2 cups vegetables (any combination of fresh, frozen or canned)
1/4 cup onion

(chopped)

1/2 teaspoon Italian herbs, basil or rosemary

(dried, crushed)

1 tablespoon margarine or butter
Directions
Wash hands with soap and water.
If using canned vegetables, drain, saving 2 Tablespoons liquid.
Cook onion, herbs, and garlic in the margarine/butter in a small saucepan until onion is tender.
Stir in the vegetables and liquid or add water as needed.
Cook and stir until heated through.
 
Source:
Quick and Healthy Meals: Tips and Tools for Planning Meals for Your Family
Ohio State University Cooperative Extension
Cuyahoga County