Recipe Image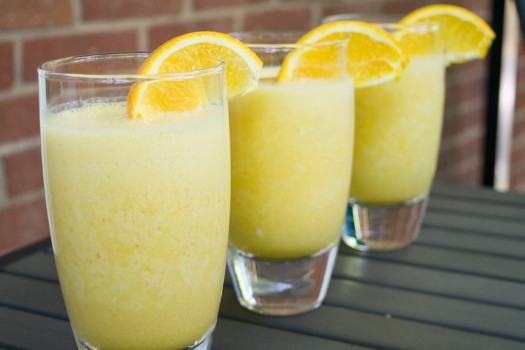 This cold orange drink can be enjoyed for breakfast or at any time of the day.
Ingredients
16 us fluid ounces orange juice
2 cups water

(cold)

1/3 cup milk

(non-fat, dry)

1 teaspoon vanilla
1 cup ice

(or more)
Directions
1. Wash hands with soap and water.
2. Place all ingredients in blender or food processor.
3. Secure lid and blend until smooth. Serve immediately.
Notes
Substitute 1 cup milk and 1 cup water for 2 cups water and ⅓ cup nonfat dry milk.
Learn more about:
Source:
Montana State University Extension Service
Nutrition Education Program