Recipe Image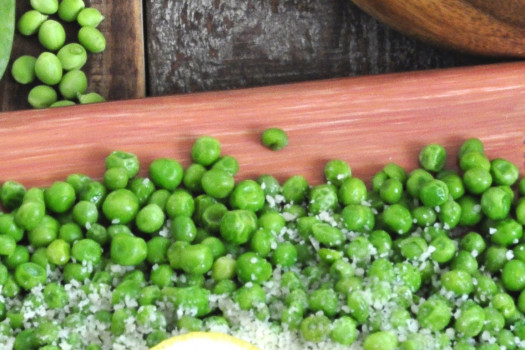 Preparation Time:
5 minutes
Give (these) peas a chance! Try varying this recipe by using other types of cheese or adding different seasonings.
Ingredients
1 1/2 teaspoons margarine or butter
2 (15 ounce) cans of peas, drained and rinsed (or 16 ounces frozen peas)
1 1/2 teaspoons lemon juice
1/4 teaspoon black pepper
1/3 cup grated parmesan cheese
Directions
Wash hands with soap and water.
Heat margarine or butter in a medium skillet over medium heat (300 °F in an electric skillet). Add peas and cook 2 to 3 minutes or until peas are heated through.
Add lemon juice and pepper and mix well. Sprinkle with parmesan cheese and serve warm.
Notes
Source:
Food Hero
Oregon State University Cooperative Extension Service