Parsley, Almond, and Lemon Pesto
Recipe Image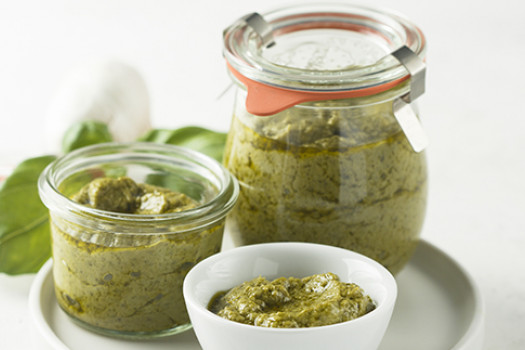 Instead of basil, this recipe uses fresh parsley to make a pesto that is simply delicious!
Ingredients
6 tablespoons Almonds, sliced
6 tablespoons Parmesan cheese
1 cup Parsley, fresh
1/2 Lemon, juiced
1/4 cup Olive oil
Directions
1. In a food processor, combine the almonds, cheese, parsley and lemon juice.
2. Slowly pour in oil and mix it into the rest of the ingredients.
3. Season with salt and pepper.
Source:
Bronson Wellness Center
Bronson Healthcare - Michigan