Peanut Butter Banana Breakfast Shake
Recipe Image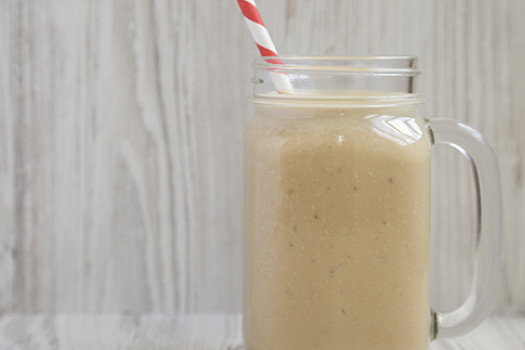 Hurried in the morning? Need breakfast to be made at breakneck speed? Toss all of the ingredients in the blender and enjoy this shake on the go. 
Ingredients
1 cup milk

(fat free or 1%)

1/2 cup banana

(frozen, slices)

1 tablespoon peanut butter
1/4 teaspoon cinnamon

(ground)

1/2 teaspoon vanilla extract
cocoa powder

(as needed, sweet, optional)
Directions
1. Combine all ingredients in a blender and blend until smooth and creamy.
2. Pour into a tall glass and garnish with a sprinkle of cocoa powder, if desired.
Source:
University of Nebraska, Cooperative Extension.