Roasted Pumpkin Seed Snack Mix
Recipe Image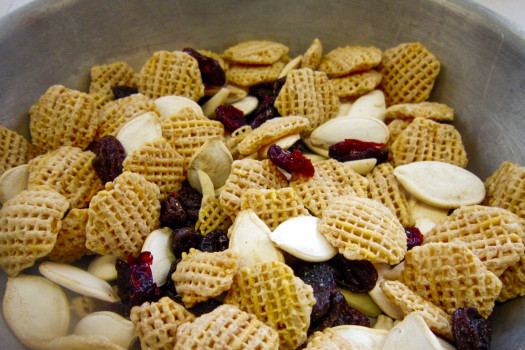 A quick and tasty snack mix that can be tossed together and enjoyed instantly while you are on the go, no cooking required.
Ingredients
2 cups crispy rice or wheat cereal squares
1/2 cup roasted whole pumpkin seeds
1/3 cup slivered almonds
1/2 cup dried cranberries
1/2 cup raisins
Directions
Wash hands with soap and water.
Mix all ingredients together and serve.
Source:
Regional Mental Health Center Cookbook
Regional Mental Health Center