Recipe Image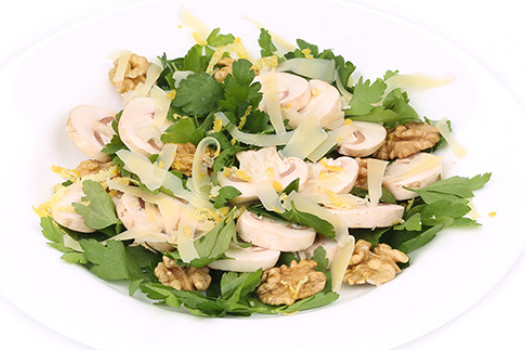 This salad can be tossed together, lightening fast. Walnuts give this salad a delightful crunch. Enjoy as a tasty side dish.
Ingredients
2 cups salad greens
6 green onions

(thinly sliced, with tops)

6 mushrooms

(large, fresh, thinly sliced)

1/4 cup walnuts

(coarsely chopped)

3/4 cup parsley

(fresh, finely chopped)

3/4 cup Tangy Dressing
Directions
1. Wash and dry greens. Tear into bite-sized pieces and place in large salad bowl.
2. Add onion, mushrooms, walnuts and parsley. Just before serving, toss with dressing.
 
Source:
North Dakota State University Extension Service, Creative Vegetable Cookery