Recipe Image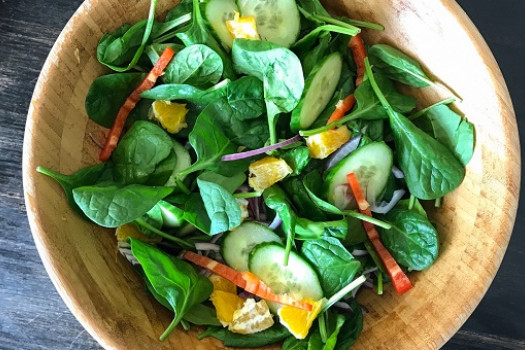 Oranges help to brighten up this tasty veggie salad. It is quick and easy to make. Top it off with your favorite vinaigrette.
Ingredients
5 cups spinach leaves

(packed, washed, and dried well)

1/2 red onion

(sliced thin)

1/2 red pepper

(sliced)

1 cucumber

(whole, sliced)

2 orange

(peeled and chopped into bite-size pieces)

1/3 cup vinaigrette dressing

("lite", around 15 calories per tablespoon or less)
Directions
Wash hands with soap and water.
Toss all ingredients together in a large bowl. Add dressing and toss again.
Serve immediately.
Source:
US Department of Health and Human Services.