Recipe Image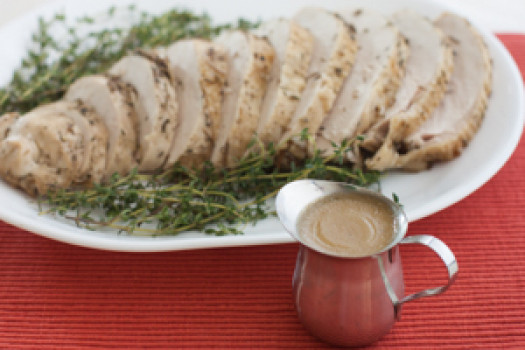 This gravy uses chicken or turkey broth to create an easy and fast gravy. Perfect for a big holiday meal.
Ingredients
2 tablespoons margarine

(or butter or turkey drippings)

3 tablespoons flour
1/4 teaspoon salt
1 1/2 cups chicken or turkey broth
2 1/2 ounces giblets

(cooked and chopped, approximately 1/2 cup)
Directions
1. Melt margarine in skillet over low heat. Mix in flour and salt. Stir and heat until bubbly.
2. Add broth slowly, stirring constantly. Cook over low heat for 5- 10 minutes.
3. Add the cooked giblets. Heat a few minutes to blend flavors.
4. Store leftovers in refrigerator within 2 hours.
Source:
Pictoral Recipes
Oregon State University Cooperative Extension Service
Oregon Family Nutrition Program
Recipe submitted by Lynn Myers Steele, 2000