National Strategic Partners
National Strategic Partners* consist of companies/organizations that are national in scope and reach and also fulfill the following requirements:
2
They will promote nutrition content in the context of the entirety of the Dietary Guidelines.
3
They will specifically disseminate Dietary Guidelines messages.
4
They will participate in CNPP sessions to develop and execute a joint strategic nutrition promotion plan annually.
* National Strategic Partner examples include large, national organizations such as healthcare corporations, media outlets, grocery retailers, health professional associations, restaurant chains, and food manufacturers.
Image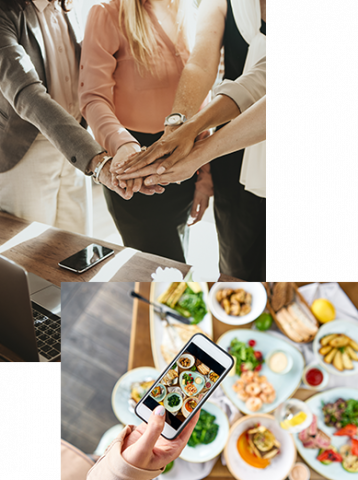 MyPlate Messages
The benefits of healthy eating add up over time, bite by bite. Small changes matter. Start Simple with MyPlate.
Make half your plate fruits and vegetables: focus on whole fruits.
Make half your plate fruits and vegetables: vary your veggies.
Make half your grains whole grains.
Vary your protein routine.
Move to low-fat or fat-free dairy milk or yogurt (or lactose-free dairy or fortified soy versions).
Image
Promoting Nutrition Equity Through SNAP Healthy Incentives
U.S. Department of Agriculture's Supplemental Nutrition Assistance Program (SNAP) healthy incentives are a key way to empower all consumers to make and have access to healthy choices. Through incentive programs, MyPlate Partners can increase the purchasing power of SNAP participants. 
Our National Strategic Partners
Click a logo below to visit the partner's website.
Note: You be will be taken off of the MyPlate.gov website.
Image