Help your preschooler eat well, be active, and grow up healthy!
Young children look to you as they learn, develop and grow healthy eating habits. Make every bite count.
Image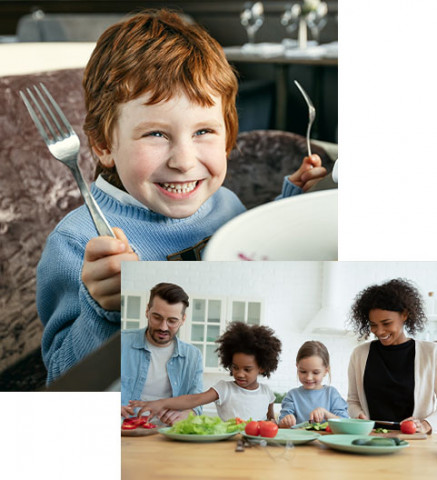 Picky Eating
Picky eating is common for many preschoolers as they grow up and become more independent. Try the following tips to help them during this time:
Your preschooler may not eat the exact amounts suggested every day. Try to balance the amounts over a few days or a week.
Offer different foods from day to day. Encourage your child to choose from a variety of foods.
Serve foods in small portions during regular meals and snacks times.
Your child may not want to try new foods. Try serving a new food with a food they know and like in the same meal. It may take up to 12 tries for a child to accept a new food.
Let your child help prepare meals. Children get excited about tasting foods when they have helped make them.