Curtido Salvadoreno (Cabbage Salad)
Recipe Image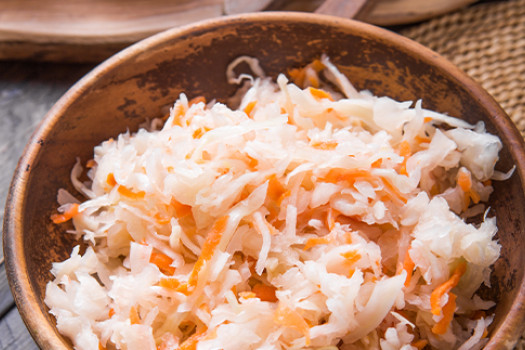 This salad will make a great side dish for your next cookout.
Ingredients
1 head of cabbage

(chopped)

2 carrots

(small, grated)

1 onion

(small)

dried red pepper

(optional, 1/2 teaspoon)

1/2 teaspoon oregano
1 teaspoon olive oil
1 teaspoon salt
1 teaspoon brown sugar
1/4 cup vinegar
1/2 cup water
Directions
Wash hands with soap and water.
Blanch the cabbage with boiling water for 1 minute. Discard the water.
Place the cabbage in a large bowl and add grated carrots, sliced onion, red pepper, oregano, olive oil, salt, brown sugar, vinegar, and water.
Place in the refrigerator for at least 2 hours before serving.
Source:
Delicious Heart-Healthy Latino Recipes/ Platillos Latinos Sabrosos y Saludables
US Department of Health and Human Services
National Heart, Lung, and Blood Institute