Recipe Image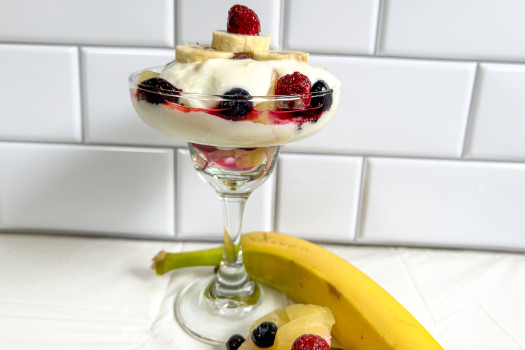 This colorful parfait features four types of fruit: fresh, frozen, canned, and dried.
Ingredients
2 cups pineapple, canned and chopped
1 cup berries, frozen, unsweetened

(thawed)

1 cup yogurt, low-fat vanilla
1 banana

(peeled and sliced)

1/3 cup raisins
Directions
Wash hands with soap and water.
In glasses or bowls, layer pineapple, berries, yogurt, banana, and raisins.
Source:
University of Illinois Extension Service