Chicken and Cranberry Salad
Recipe Image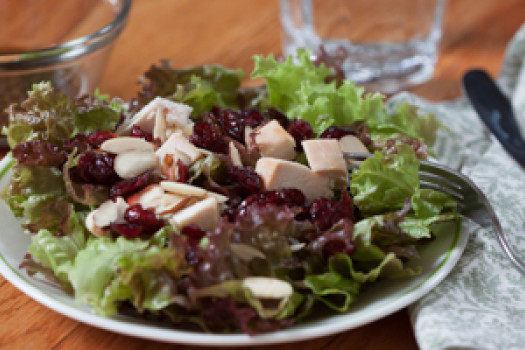 A simple and delicious salad topped with almonds and dried cranberries for bursts of flavor.
Ingredients
12 ounces chicken, cooked and diced

(1 1/2 cups)

1/2 cup vinaigrette dressing
1 cup dried cranberries

(or cherries)

1/8 cup almonds

(sliced)

1 head of lettuce

(chopped)
Directions
Wash hands with soap and water.
Toss chicken, cranberries, and almonds with dressing.
Serve on a mound of chopped lettuce.
Source:
Creative Recipes for Less Familiar USDA Commodities Used by Household Programs
USDA Food and Nutrition Service
Food Distribution Service