Recipe Image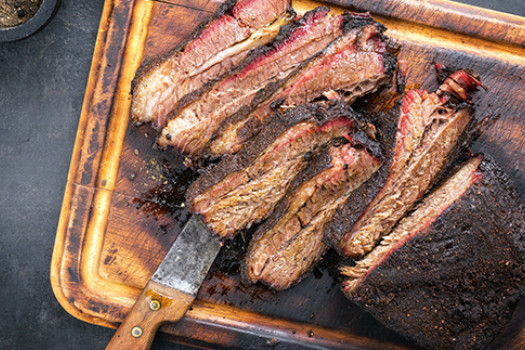 Vinegar, brown sugar, and garlic come together to give this slow cook beef barbecue a sweet and tangy flavor. Serve with a side salad.
Ingredients
1 1/2 pounds chuck steak

(boneless, 1 1/2 inches thick)

1 garlic clove

(peeled and minced)

1/4 cup wine vinegar
1 teaspoon brown sugar

(1 Tablespoon)

2 tablespoons Worcestershire sauce
1/2 cup ketchup
1 salt

(1 teaspoon, optional)

1 teaspoon dry or prepared mustard
1/4 teaspoon black pepper
Directions
1. Cut the beef on a diagonal, across the grain into slices 1 inch wide and place in a slow cooker.
2. Combine the remaining ingredients and pour over the meat.
3. Mix the meat and sauce together.
4. Cover and cook on low for 3 to 5 hours.
5. Serve on toasted hamburger buns with a mixed green salad.
 
Source:
Putting Your Crock Pot to Work
University of Kentucky Cooperative Extension Service