Recipe Image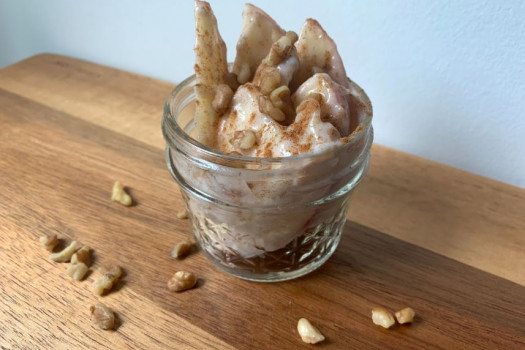 Sweetened with bananas and apples, this recipe makes a healthy dessert, a satisfying afternoon snack, or even a tasty breakfast.
Ingredients
3 bananas

(peeled and sliced)

1 apple

(cored and sliced, with peel)

4 cups yogurt

(nonfat vanilla)

1/8 teaspoon cinnamon
1/8 cup walnuts
Directions
Wash hands with soap and water.
Mix all ingredients together in large mixing bowl.
Place in individual serving dishes and chill until ready to serve, up to 1 hour.
This dessert looks great when topped with a sprinkle of ground cinnamon.
Source:
Food and Health Communications, Inc.