Strawberry and Banana Fruit Smoothie
Recipe Image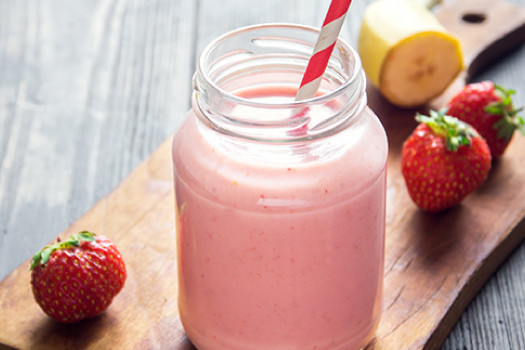 Preparation Time:
5 minutes
This quick and easy smoothie uses any of your favorite frozen fruits. It makes enough for 4 servings.
Ingredients
3 cups strawberries, frozen, unsweetened

(or other frozen fruit)

2 cups milk, 1%
1 banana, large
1 cup yogurt, low-fat plain
Directions
Wash hands with soap and water.
Defrost the frozen fruit just enough so that it will blend easily.
Pour the milk into the blender.
Add the pieces of frozen fruit to the milk in the blender.
Add the banana and yogurt.
Blend until smooth, about 30 to 45 seconds.
Notes
Strawberries, 1% milk, and low-fat vanilla yogurt used in nutrition analysis and costing.
Learn more about:
Source:
Eating Smart, Being Active
Colorado State University and University of California at Davis