Green Beans and New Potatoes
Recipe Image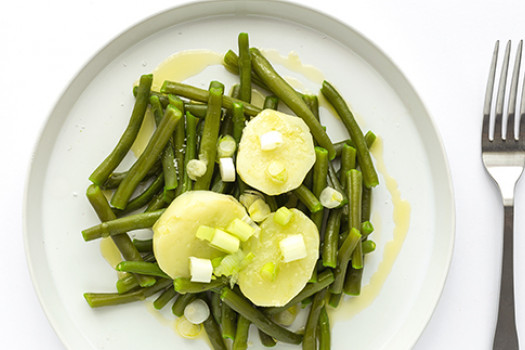 Frozen green beans and potatoes are boiled in a pot with onion and salt to make an easy side dish for dinner.
Ingredients
3 1/2 cups frozen green beans

(16 oz bag)

8 potatoes

(small, washed, peeled, and halved)

1 spring onion (scallion)

(medium, chopped)

1/4 teaspoon salt
Directions
Wash hands with soap and water.
Add all ingredients to a large stock pot and cover with water.
Bring to a boil and reduce to medium heat.
Cook until green beans and potatoes are tender.
Source:
Healthy Cookbook for African American Populations