Kale and Cranberry Stir-Fry
Recipe Image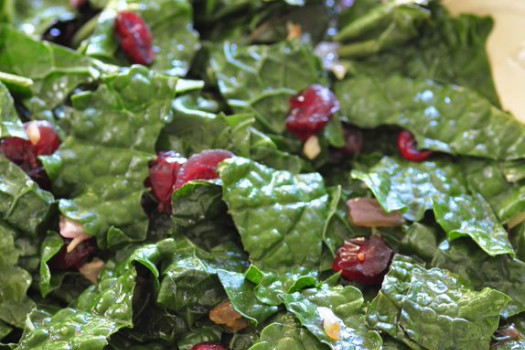 Preparation Time:
10 minutes
For this take on stir-fry, add some fun flavor to kale using onions, cranberries, and orange juice. The versatility of this dish can make it a hit at any meal!
Ingredients
1 teaspoon vegetable oil
1/4 cup onion

(chopped or 1/4 medium onion)

1/4 cup dried cranberries
1 clove minced garlic or 1/4 teaspoon garlic powder
6 cups kale, chopped

(leaf portion, no stems)

1/4 cup freshly squeezed orange juice

(1/2 orange)
Directions
Wash hands with soap and water.
Add oil and onion to large skillet. Stir and sauté over medium-high heat (350 °F in an electric skillet) until onion is clear.
Add cranberries and garlic. Continue to sauté for 2 to 3 minutes.
Add kale. Pour or squeeze orange juice over top of kale. Continue to stir fry for about 5 minutes until kale is wilting and hot.
Serve immediately.
Notes
1 bunch fresh kale (about 8 cups, chopped)
Learn more about:
Source:
Food Hero
Oregon State University Cooperative Extension Service