Recipe Image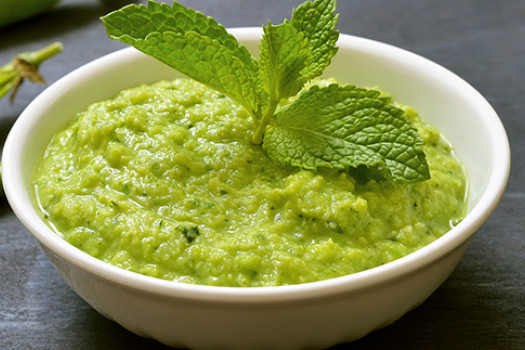 Enjoy this gorgeous, bright, green pesto on your favorite protein food or pasta. 
Ingredients
1 cup frozen peas

(can also use fresh or canned)

1/2 cup grated Parmesan cheese
1 cup basil leaves
1 cup spinach

(fresh, frozen, or canned)

1/2 cup walnuts
2 cloves garlic
1/4 cup extra virgin olive oil
1/4 cup water
1/4 teaspoon salt
1/4 teaspoon black pepper
Directions
1. For the pesto, add peas, Parmesan cheese, basil, spinach, walnuts and garlic into a food processor or blender.
2. Add in water, oil, salt and pepper. Blend until the ingredients are combined to form a thick sauce.
3. Place pesto in an airtight container. Refrigerate until needed.
Notes
Source:
Cooking Matters Colorado