Recipe Image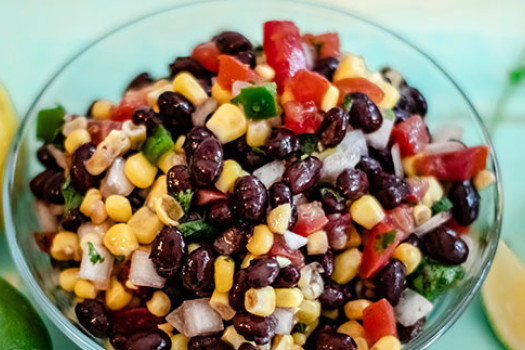 This simple corn and bean salad can be made in minutes. Enjoy it on top of eggs, on whole grain tortilla, or on pita chips.
Ingredients
1 can black beans

(15 ounces)

1 1/2 10-ounce packages frozen corn
1/2 cup salsa
Directions
1. Leave frozen corn in the fridge overnight to defrost. If you forget to do this ahead of time, defrost it in the microwaves.
2. Drain and rinse the black beans.
3. Combine all ingredients together and serve as a side dish.