Recipe Image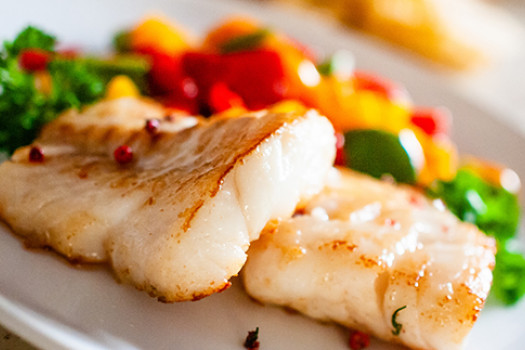 Make dinner in a flash. This fast and easy fish is delicious and perfect for a busy evening. A fresh green salad and a whole grain roll or brown rice would make this a meal. 
Ingredients
1 pound cod fillets, fresh or frozen, skinless and thawed

(or other white fleshed fish)

1/4 cup onion

(chopped)

1/4 cup green bell pepper

(chopped)

1/2 can tomatoes, canned, low-sodium

(about 8 ounces)

1/4 teaspoon oregano
Directions
Wash hands with soap and water.
Preheat oven to 350 degrees. Oil or spray a baking dish with vegetable spray.
Cut fish into four pieces and place in baking dish.
Top fish with onions, green peppers, tomatoes and seasoning. Bake about 20 minutes or until fish flakes.
Source:
Montana State University Extension Service
Nutrition Education Program