Recipe Image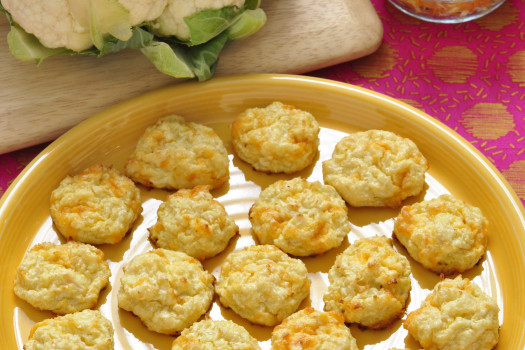 Preparation Time:
10 minutes
The cheesy flavor makes this riced cauliflower feel very indulgent.
Ingredients
2 cups grated or finely chopped cauliflower rice (about half a medium head)
1 egg
3 tablespoons flour
1/4 cup grated cheddar cheese
1/4 teaspoon salt
Directions
Wash hands with soap and water.
Preheat oven to 400 °F.
Lightly grease a baking sheet.
In a medium bowl, combine all ingredients and mix well.
Press mixture together to make about 15 small balls or logs and put them on the baking sheet with space between each one.
Bake for 20 minutes or until cooked through. For extra crispy tots, broil for an extra 2 minutes. Watch closely to avoid burning.
Source:
Food Hero
Oregon State University Cooperative Extension Service