Recipe Image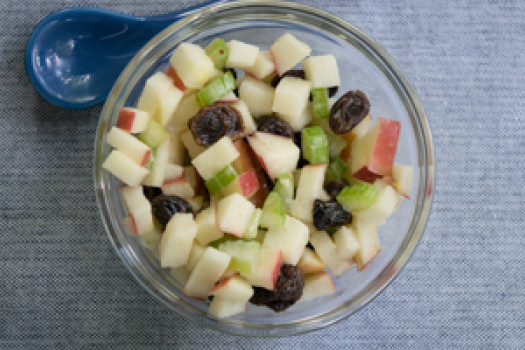 For this delectable and simple seasonal salad, combine diced apples and celery with raisins and nuts. Add dressing and enjoy!
Ingredients
2 cups apple

(diced)

1 cup celery

(diced)

1/2 cup raisins
1/2 cup nuts
2 tablespoons lite mayonnaise-type dressing

(or light mayonnaise)

1/16 cup orange juice

(1 tablespoon)
Directions
Wash hands with soap and water.
Mix orange juice with salad dressing or mayonnaise.
Toss apples, celery, raisins and nuts with the dressing mixture.
Source:
Fresh Ideas for Fit Families
University of Kentucky Cooperative Extension Service
Food and Nutrition Calendar, 2004