Recipe Image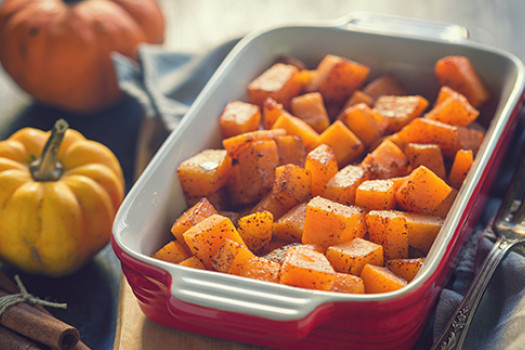 Have a small leftover uncut pumpkin on your porch? Bake it with some cinnamon to spice up your meal.
Ingredients
2 cups pumpkin

(about 1 small pumpkin, peeled and cut into cubes)

1 cup sugar
1 teaspoon salt
1 teaspoon cinnamon
Directions
Wash hands with soap and water.
Preheat oven to 325 °F.
Place pumpkin cubes in a baking dish and sprinkle with sugar and salt.
Cover pan with foil and bake until soft.
Sprinkle with cinnamon.
Source:
A River of Recipes: Native American Recipes Using Commodity Foods
USDA Food Distribution Program on Indian Reservations