Recipe Image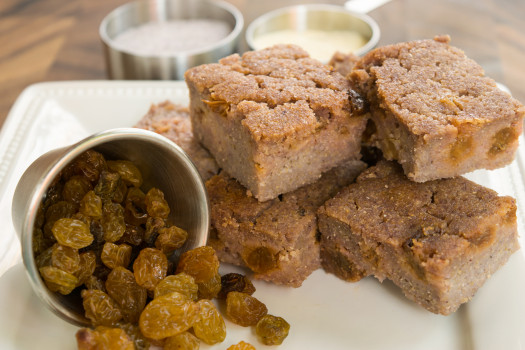 This traditional Native American dish uses blue cornmeal and sprouted wheat. Many health benefits have been noted for different sprouted grains, and the ingredient can be purchased already sprouted or you can sprout the wheat on your own at home.
Ingredients
3 cups water
2 cups blue cornmeal

(yellow may be used)

1 cup cornmeal

(yellow)

3/4 cup raisins
1/2 cup sprouted wheat
1/3 cup brown sugar

(packed)
Directions
Wash hands with soap and water.
Preheat oven to 300 °F. Line 8x8 inch cake pan with foil.
Bring water to boil in a large pot. Add each ingredient, one at a time.
Stir well until mixture is smooth and pour into foil-lined cake pan. Cover with a piece of aluminum foil.
Bake for 2 hours. Bread is done when toothpick inserted in center comes out clean.
Notes
To sprout wheat: Wash untreated wheat grains; drain, but do not dry. Spread in a single layer in shallow pans and cover with damp cloths. Keep damp in a warm, dark place.
Source:
A River of Recipes: Native American Recipes Using Commodity Foods
USDA Food Distribution Program on Indian Reservations