Recipe Image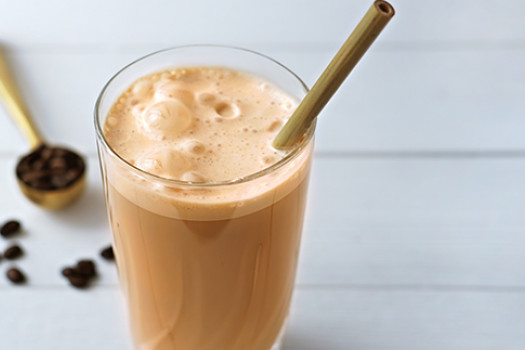 This refreshing iced coffee smoothie is a delicious grown-up morning treat.
Ingredients
1/2 cup milk (1%)
1/2 cup low-fat vanilla frozen yogurt
1/2 cup of coffee

(1/2 cup or 4 fluid ounces - cooled to room temperature)

3 ice cubes
1 1/2 teaspoons sugar
Directions
Wash hands with soap and water.
In a blender, combine all ingredients; purée until smooth.
Pour into a chilled glass and sprinkle with cinnamon, cocoa, or nutmeg if you like.
Source:
Cooking For You or Two
University of Wyoming Extension
Cent$ible Nutrition Program