Recipe Image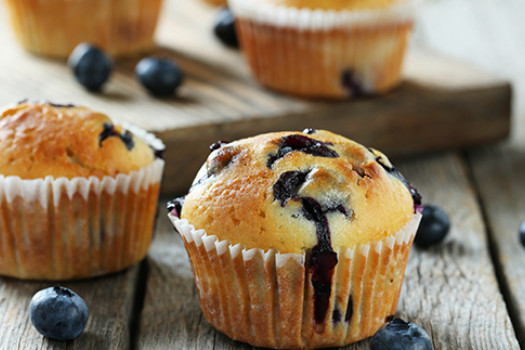 Make your own muffins from scratch with this recipe. If fresh blueberries are unavailable or costly, try using frozen blueberries.
Ingredients
1/2 cup vegetable oil
1 cup sugar
2 egg
1/2 cup milk, low-fat
1 teaspoon vanilla
2 cups flour
2 teaspoons baking powder
1/2 teaspoon salt
2 cups blueberries

(fresh or frozen)
Directions
1. Preheat the oven to 375 degrees.
2. Grease the muffin pans.
3. In a large mixing bowl, stir the oil and sugar until creamy.
4. Add eggs, milk and vanilla. Mix until blended.
5. In a medium mixing bowl, stir together the flour, baking powder, and salt.
6. Add the flour mix to the oil and sugar in the large bowl. Stir together.
7. Stir the blueberries into the batter.
8. Fill each muffin cup 2/3 full with batter.
9. Bake for 25 to 30 minutes.
 
Source:
Pennsylvania Nutrition Education Program, Pennsylvania Nutrition Education Network
Recetas del Sitio Web