Recipe Image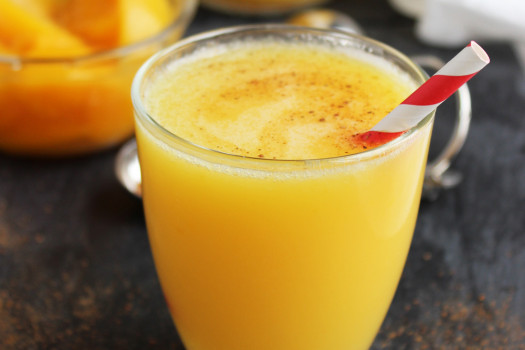 On a hot, summer day, freeze the drained peaches (or fresh) for at least 45 minutes before preparing this sweet and tangy drink. 
Ingredients
2 cups milk, low-fat
1 cup canned peaches

(drained, or 1 cup of sliced fresh peaches)

1/2 teaspoon lemon juice
1 nutmeg

(dash, if desired)
Directions
1. Put the ingredients in a blender. Blend well.
2. Sprinkle with nutmeg if you like.
3. Serve cold.
Source:
Pennsylvania Nutrition Education Program, Pennsylvania Nutrition Education Network
Website Recipes