Creamy Italian Herb Dressing
Recipe Image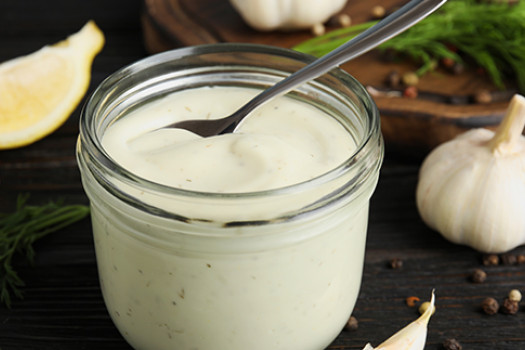 Serve this creamy dressing over salads or use as a dip for your favorite veggies.
Ingredients
1/4 cup yogurt, low-fat

(plain)

1/4 cup mayonnaise

(non-fat)

1/4 cup milk

(skim)

1/2 teaspoon Italian seasoning

(dried)

1/2 clove garlic

(fresh, minced)
Directions
Wash hands with soap and water.
In a small bowl, combine all the above ingredients.
Refrigerate in a covered container for at least an hour. Serve chilled.
Source:
Eat Smart New York!
Cornell University Cooperative Extension