Recipe Image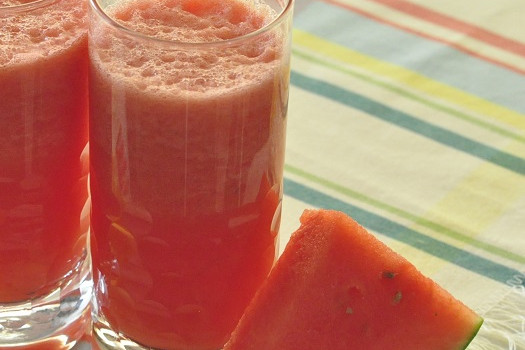 Serve this fruit slush as a drink or a dessert, and keep leftovers in the fridge for later. Pour it over fresh ice when you are ready to eat.
Ingredients
2 2/3 cups cantaloupe or watermelon

(coarsely chopped, seeded, peeled)

kiwifruit

(1 2/3 cup coarsely chopped, optional)

sugar

(2 tablespoons, optional)

2 tablespoons lime juice
2 cups water
ice
Directions
Wash hands with soap and water.
In a blender, puree fruit with sugar and lime juice until smooth.
Combine fruit mixture and water in a large pitcher.
If desired, pour through a strainer to eliminate pulp.
Cover and refrigerate for up to a week.
To serve, stir well and pour into tall glasses over ice.
Source:
Food Hero
Oregon State University Cooperative Extension Service