Recipe Image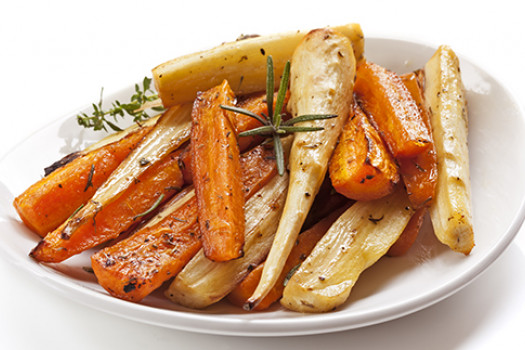 This side dish is an excellent way to get your orange vegetables. Vinegar, brown sugar, and spicy mustard combine to give this dish a sweet and tangy taste.  
Ingredients
2 cups carrots, cut into 2 inch sticks
1 1/2 cups squash, cut into 2 inch sticks
1 teaspoon vinegar
1/8 cup vegetable or chicken broth, low-sodium
1 teaspoon brown sugar
1 1/2 teaspoons Dijon or spicy mustard
Directions
Wash, peel and cut carrots. Wash and cut up squash.
Combine carrots and broth in saucepan. Cover and cook over medium heat about 5 minutes.
Add squash and cook 5 more minutes or until vegetables are just tender. Add more broth, if necessary, to keep from burning.
Stir vinegar, brown sugar and mustard into vegetables.
Cook for a few minutes over medium heat until most of the liquid cooks off.
Source:
Connecticut Food Policy Council.