Cucumber Yogurt and Cream Cheese Dip
Recipe Image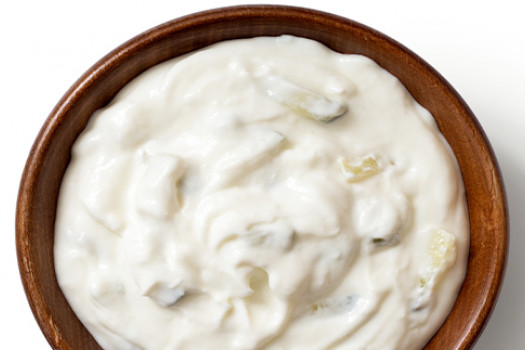 Try this cool and tangy low-fat yogurt dip with your favorite vegetables.
Ingredients
1 cup yogurt, low-fat plain
4 ounces cream cheese, low-fat

(softened)

1 cup cucumber

(seeded and diced)

1 clove garlic

(chopped small)

salt and lemon pepper, to taste

(optional)
Directions
Wash hands with soap and water.
Stir yogurt and cream cheese until smooth.
Rinse the cucumber under running water.
Slice the cucumber in half the long way and run a spoon down the middle to remove the seeds.
Chop the cucumber into small pieces.
Stir the cucumber, chopped garlic, and seasonings into the yogurt mixture.
Notes
Source:
Iowa Department of Public Health
Iowa Nutrition Network