Fruit and Yogurt Breakfast Shake
Recipe Image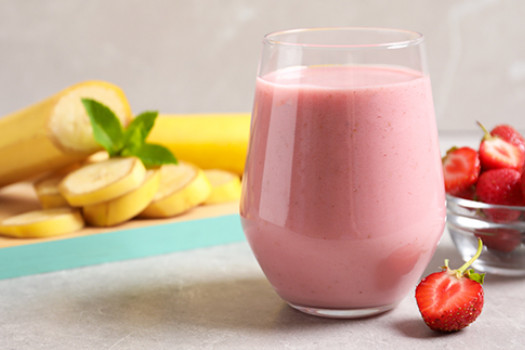 Shake up your day with this quick and easy breakfast. Make this recipe with any of your favorite fruits, especially when they are in season!
Ingredients
1 banana

(medium, very ripe, peeled)

3/4 cup pineapple juice
1/2 cup yogurt, low-fat vanilla
1/2 cup strawberries

(remove stems and rinse)
Directions
Wash hands with soap and water.
Blend banana with pineapple juice, yogurt and strawberries in a blender.
Blend until smooth.
Divide shake between 2 glasses and serve immediately.
Source:
Recipes to Grow On
University of Illinois Extension Service