Recipe Image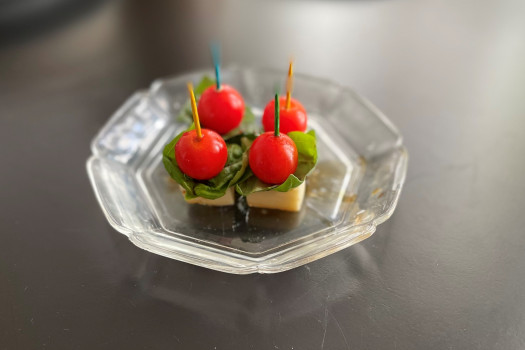 These fun bite-size snacks are a great way to use basil and tomatoes from a SNAP-Ed garden. They can also help kids learn to like veggies.
Ingredients
4 cherry tomatoes
1 cheese stick, part-skim
8 fresh basil

(leaves)

1 teaspoon olive oil (or other vegetable oil)
1 teaspoon balsamic vinegar (or other vinegar)
4 toothpicks
Directions
Wash hands with soap and water.
Slice string cheese into 4 equal parts. 
On a toothpick, skewer one cherry tomato, 2 basil leaves, and 1 piece string cheese. 
Drizzle finished kebabs evenly with olive oil and balsamic vinegar.