Recipe Image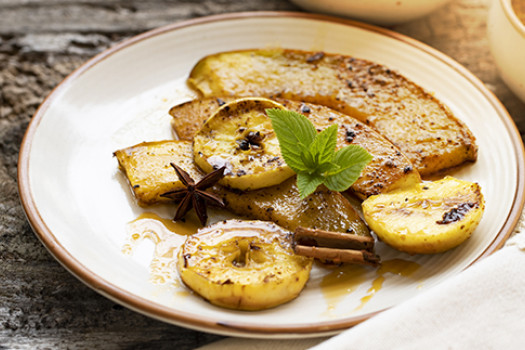 What a delicious autumn side dish! Use your favorite varieties of apples and winter squash for this tasty recipe.
Ingredients
2 1/2 cups winter squash

(such as acorn, butternut or hubbard)

1 1/2 cups apples

(cooking, such as Macintosh, Granny Smith or Rome)

1/2 teaspoon nutmeg
1 teaspoon cinnamon
Directions
1. Wash and prepare squash and apples (for extra fiber, keep peel on apples).
2. Alternate layers of squash and apples in 8x8 inch pan; end with apples.
3. Sprinkle spices over top layer.
4. Cover with aluminum foil.
5. Bake at 350 degrees for 45-60 minutes, until squash is tender.
 
Source:
Pumpkin Post and Banana Beat Newsletters
University of Massachusetts Extension
Nutrition Education Program