Recipe Image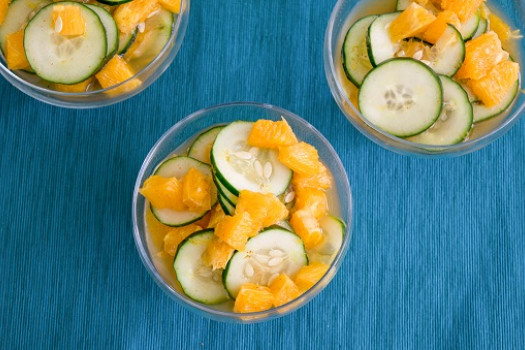 Chili powder and lime juice are the secret ingredients in this cucumber and orange salad.
Ingredients
2 cucumbers
2 oranges
1 lemon or lime (the juice)
1/2 teaspoon chili powder
1/2 teaspoon salt
Directions
Wash hands with soap and water.
Wash the cucumbers, oranges and lemon or lime under cold running water.
Slice the cucumbers. Peel and cut the oranges into small pieces.
Place cucumber slices and orange pieces in a medium size bowl. Add chili powder, lemon or lime juice and salt.
Source:
Oregon State University Cooperative Extension Service